Entertainments of Various Sorts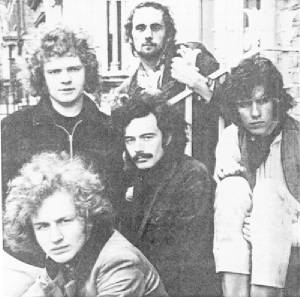 The phrase "Music in a Doll's House" was considered by the Beatles as a title for what would be the White Album, but Family snagged it for their first LP.Well, with that snippet of information, we here at Layers of the Onion, introduce to you what was, when all was said and done, one of the finest bands to come out of Britain in the middle and late sixties, Family.
Family started out as the Farinas, a rhythm-and-blues band in Leicester, England, founded by John "Charlie" Whitney and Jim King, who was the group's lead singer. Rick Grech became the bass player in 1965, and Roger Chapman soon joined to replace King on lead vocals. This allowed King to concentrate on the saxophone (which was his specialty), the harmonica, and occasional piano duties. The arrival of Chapman was a pivotal moment in the group, as he began a songwriting and recording partnership with Whitney that would last well into the seventies - long after Family broke up.

Arriving in London around 1967, they changed their name to the Roaring Sixties, and dressed in twenties-style pinstripe suits. Working on demos with Kim Fowley, an American record producer living in London at the time, they changed their name to Family when Fowley commented that their style of dress made them look like a family of Mafia gangsters. They eventually ditched the suits in favor of casual dress. Family's appearances in Swinging London's club circuit impressed many a listener, including some of the biggest names in British rock. Said John Lennon of the band, "They've got a fantastic blend of sound, the best I have heard in a long time." Chapman became especially known for his gruff, bleating vibrato - his attempt to sound like a cross between Little Richard and Ray Charles.

Shortly after drummer Rob Townsend joined Family in 1967, the group recorded an obscure single for Liberty Records in Britain - "Scene Through the Eye Of a Lens," backed with "Gypsy Woman" - before moving to the Reprise label the following year. Working with Traffic's Dave Mason as their producer, the group recorded their debut album, Music In a Doll's House, thus setting them off on their brief but fascinating musical odyssey.
The Weaver's Answer
(Whitney/Chapman)
Weaver of life, let me look and see
The pattern of my life gone by
Shown on your tapestry

Just for one second, one glance upon your loom
The flower of my childhood could appear within this room
Does it of my youth show tears of yesterday
Broken hearts within a heart as love first came my way

Did the lifeline patterns change as I became a man
An added aura untold blends as I asked for her hand
Did your golden needle sow its thread virginal white
As lovers we embraced as one upon our wedding night

Did you capture all the joys, the birth of our first son
The happiness of family made a brother for the one
The growing of the brothers, the manliness that grew
Is it there in detail, is it there to view
Do the sparks of life grow bright as one by one they wed
To live as fathers, husbands, apart from lives they've led

Are my lover's threads cut off when aged she laid to rest
My sorrow blacking out a space upon our woven crest
A gathering for the last time as her coffin slowly lain
Ash to ashes, dust to dust, one day we will regain
Does it show the visits when grandchildren on my knee
But only hearing laughter when age took my sight from me

Lastly through these last few years of loneliness maybe
Does by sight a shooting star fade from your tapestry
But wait, there in the distance your loom I think I see
Could it be that after all my prayers you've answered me
After days of wondering I see the reason why
You've kept it to this minute for I'm about to die

Weaver of life, at last now I can see
The pattern of my life gone by upon your tapestry
-from Family Entertainment(1969)
Family Links

reviews of Family LP's.

Steven Maginnis reviews LP's from

the British rock group Family, the

best band you've never heard

the audio and the video

releases of this remarkable band

a 2005 interview with Roger Chapman plus

a look at the1969 Isle of Wight Festival

through "Charlie" Witney's eyes

... A band whose quest for world domination
never quite got past Leicester Polytechnic

the classic Family song

has its very own Wikipedia page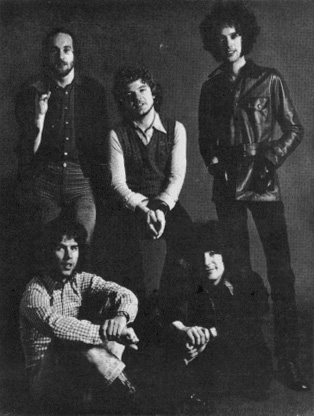 Voyage
(Whitney/Chapman)

A veil unfolds across my eyes
A shadow falls on open skies
Seeds of doubt leave me without
Any idea of my whereabouts
Where do I look for proof
Who do I ask and what do say
As I sail on my voyage of truth
Curiosity quickens, questions arise
Pick out the fools, show me the wise
Who's to know and what's to show
Is amber the step between stop and go
Songs of seasons, sing us, sing**
But is summer, winter, autumn, spring
What is time within my mind
Is a red rose red to a man who's blind
Where do I look for proof
Who do I ask and what do say
As I sail on my voyage of truth
-from Music In A Dolls House (1968)